Reflections on a 3-day methods workshop attended by the GEM fellows at the University of Amsterdam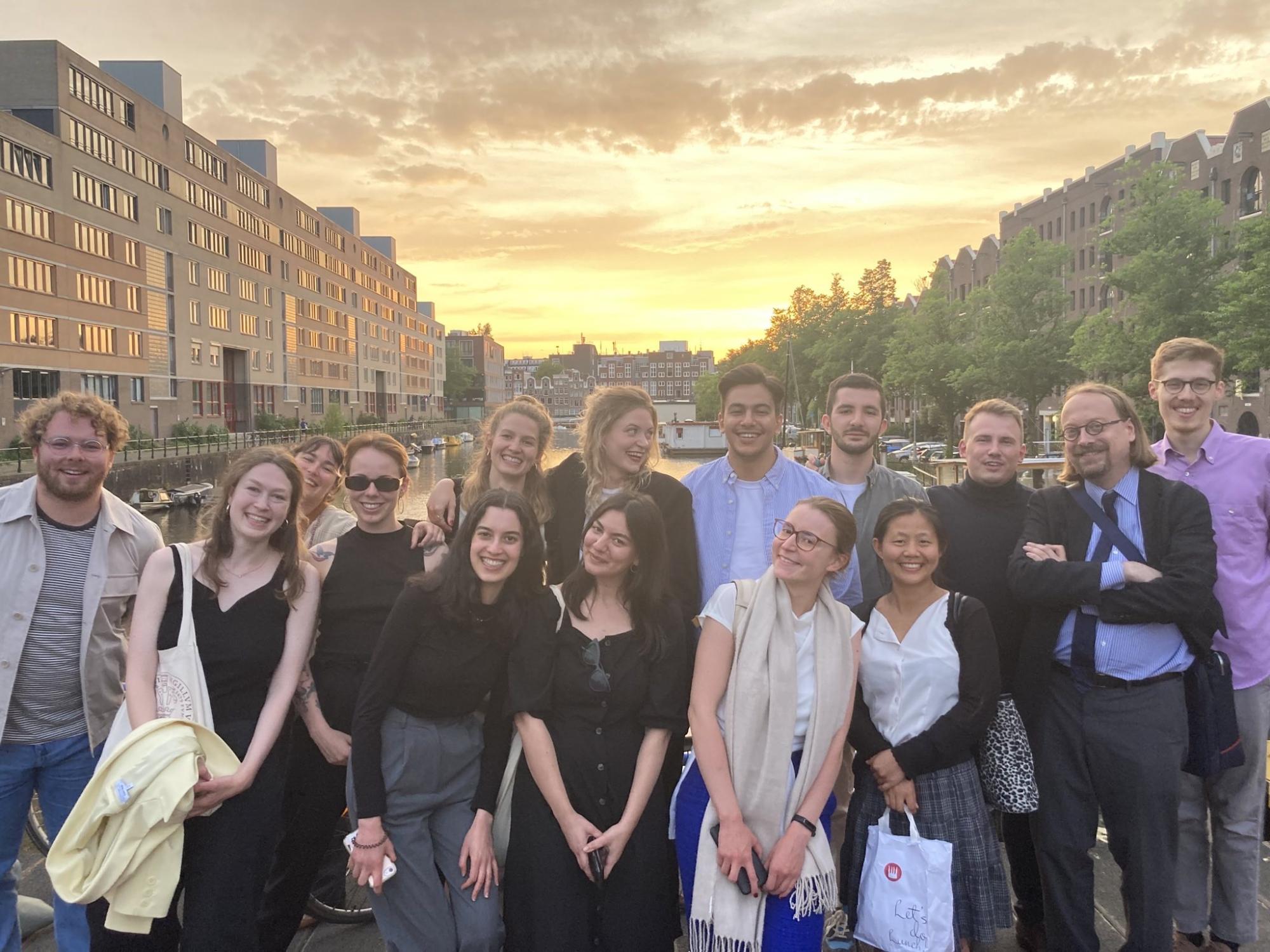 Students often perceive methods solely as a requirement for their research design. But thinking about methods goes beyond that perception. Methods in the social sciences play a crucial role as a solid foundation for generating reliable and valid results. They allow us to bridge questions and knowledge and distinguish the latter from mere opinions. Further, the systematic inquiry and scientific rigor related to methods is intimately and reciprocally linked to academic freedom. In the most recent GEM-DIAMOND methods workshop from 19th to 21st of June 2023, the fellows sought to explore the broader significance of methods as well as hands-on methods training at the University of Amsterdam.
The 3-day workshop provided a full program including qualitative and quantitative content analysis, network analysis, and how to communicate via social media as a researcher as well as a reflection on the challenges and risks that researchers and research subjects might encounter. The workshops allowed the fellows to enhance their methodological skills, develop a critical understanding, expand their academic horizons, and forge meaningful connections within their community and beyond. Rather than retelling the content of the different workshops we want to shortly reflect on the meaning of methods in the social sciences.
Building a bridge between opinion and knowledge
Social sciences attempt to explain various aspects of human attitudes and behavior, societies, cultures, institutions and interactions, ultimately aiming to explore links and variations in complex settings and make the insights available to the academic community and to the public. An inquiry in these terms must go beyond an opinion to create substantiated knowledge on a certain topic. But in times of fake news and the possibility to disseminate opinions fast and wide, how do we differentiate between beliefs and substantive and evidence-based findings?
Let us imagine one of the many canals in Amsterdam. On the one side we have questions (and potentially also an idea about the answer), while on the other, there are meaningful insights. To get across, we build a bridge that allows us to give evidence-based answers to our question instead of relying on beliefs or opinions, with the construction plan being equivalent to our research design. The stronger the bridge, the more robust our knowledge.
First, the bridge needs to fit the context. Throwing a single log over a raging river may not be the best idea to get across, however, for a small stream it may just be sufficient. The choice of design, size and type of bridge is what we would refer to as methodology. It encompasses the broader framework that guides the research process and refers to the overall approach, theoretical foundations, and systematic principles that underpin the research design, data collection, and data analysis. This involves choices about the epistemological and ontological assumptions that shape the research endeavor.
Second, we have to decide on the material that will hold the bridge. Do we want a bridge made of wood, steel or bricks? These are the data points we collect as researchers. We can opt for quantitative or qualitative data, depending on the choices that we consider adequate in our research (or construction) plan and that is available to us as researchers. This might for example consist of survey data, interviews, text and visual material or the result of observations and experimental data.
Further, we need methods that correspond to the techniques and tools to engineer and construct a bridge, leading to a robust and stable foundation of the knowledge we seek to acquire. Methodological choices remain important throughout the whole process of analysis, from data collection to operationalization, data analysis and robustness checks. Methods can include statistical methods, experimental methods, qualitative comparative analyses or case studies. However, determining the most appropriate method is often a complex decision as they come with advantages and limitations. In addition, adhering to a rigorous methodological procedure can effectively mitigate the biases inherent to researchers and those that might arise during the course of conducting social scientific research.
Last and not unrelated to the aspect of bias, a critical examination of the bridge by other experts is necessary to guarantee safety, suitability and ethical conduct. This process corresponds to peer review and mutual control by the academic community andalso ethic committees, which not only helps to unveil any type of subjective bias, but also allows to identify flaws and guarantee high-quality research that lives up to scientific and ethical standards. This mechanism of quality control is absolutely crucial for academic integrity and thus for academic freedom and the ability to conduct research without interference.
In sum, methods are an incredibly important choice to make throughout the whole research process and should thus be carefully selected and applied. However, one should also have in mind that good research requires more than an impeccable use of methods, but depends on the underlying cause and purpose and must satisfies the general criteria of goodness: Plenitude, boundedness, comparability, independence, representativeness, variation, analytic utility, replicability, mechanism and causal comparison[1].
Thank you, UvA
The methods workshop held in Amsterdam as part of the GEM-DIAMOND program showcased the inseparable link between methods, academic freedom, and the dissemination of knowledge to the public. Now we head into the next research stage with the knowledge that by striving for excellence in research methods, we empower ourselves to make a lasting impact on the world around us. We thank the University of Amsterdam for hosting the insightful and enjoyable workshop and wish everyone a wonderful summer-break and a good start to the academic year.
- Larissa Böckmann and Katharina Weber -
[1] John Gerring, "Methods," in Cambridge University Press EBooks, 2001, 200–229, https://doi.org/10.1017/cbo9780511815492.010.