Becoming a scholar is just as much about producing research as it is about sharing it, not least with students.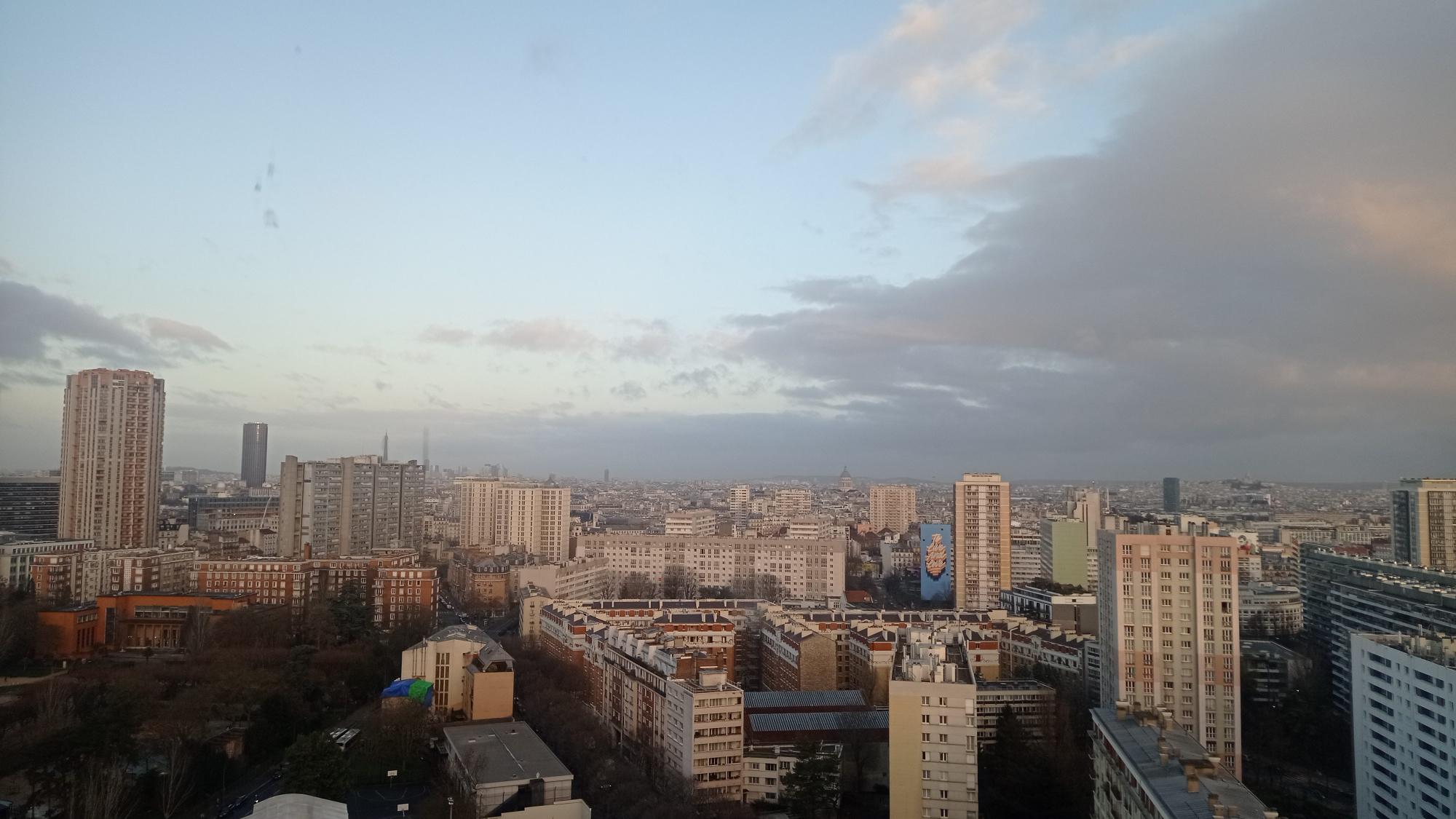 Written by Anna Sophie Zech, Photo credit: © Anna Sophie Zech
When I first thought about my Ph.D., teaching seemed a very distant prospect. Things, however, ended up moving quite quickly when I arrived in Paris, and I taught my first TD (travaux dirigé) in the second semester of my first PhD year. In line with a very broad title – Political Science in English – I was given great freedom to compose my own curriculum for thirty-odd political science bachelor students. Looking back, I would recommend this experience to anyone as it gave me a more fully rounded idea of what teaching is like and an insight into my host country's academic system and its culture more broadly.
Composing a curriculum is one thing, implementing it is another…
When I gathered that the class, I was supposed to teach was independent of any professorial curriculum I was somewhat in awe of the responsibility I was given. With the help of the PhD colleagues that taught the class before me, I gained a better understanding of what was expected of me and the students alike. Since my colleagues had previously offered classes giving an insight into South Africa and the US, I decided to propose a context that was novel for the students and that I am a lot more familiar with, the UK. Despite this familiarity, devising the curriculum with all of its associated materials, students' presentation topics, as well as the final exam, proved to be challenging and yet very rewarding. Besides more obvious topics of domestic and foreign policy such as devolution, the monarchy, colonialism and Brexit, I naturally also drew on my own research and included a session on the City of London to discuss central banking and the role of the Bank of England. After a couple of weeks of deliberation and planning (in true German style), I then felt ready to embark on the eighteen hours of teaching that awaited me, spread out in chunks of 1.5 hours over twelve weeks. Unfortunately, my meticulous plans met their maker in a semester of strike action related to Emmanuel Macron's pension reform and I thus ended up developing more of an "adapt-and-overcome" skillset.
…but teaching remains an invaluable way of enriching your scholarly life…
Despite the expected and unexpected challenges I faced during the past semester, I would very much recommend teaching to anyone (who can find the time, because between administrative efforts, prep, teaching, and grading as well as pastoral care it will take up a lot more time than you may think right now). In teaching even just one class, I have been immensely inspired by my students this semester, who have shown great determination and dedication to their subject both within and outside the classroom and seeing them work hard and succeed in their assignments as well as their much larger career endeavors outside of my classroom, has been very rewarding. Turning from student to scholar, and after now nearly nine years in higher education, it is easy to be overly immersed in professional and theoretical concerns and there is nothing quite like the act (and art) of teaching to highlight the social importance of our work, both in terms of raising a new generation of scholars and reconnecting with a sense of idealism that is easily neglected in the face of the daily demands of academic life.
… and should be valued accordingly.
It is because I see teaching as an essential part of a scholar's work both for the benefit of his or her students and equally vice versa that I cannot end this account without a remark on TA's working conditions. It is extremely unfortunate that teaching assistants are often, in France and beyond, highly precarious and likely to be underpaid. In France TAs often have the status of vacataires, which in a nutshell is a project-based contract to teach a specific course. Acting as a vacataire is then either assumed to be a secondary activity or complementary with enrolment in a doctoral programme and is complex to understand in terms of social security implications (if you read French and want to give it a try, click here). Importantly, unions criticise that this contract type increasingly replaces permanent employment contracts to lower teaching costs, not least as vacataires engage in important amounts of work to prepare classes, handle the associated administrative burden as well as grading and exam supervision. While remuneration may thus, at first sight, appear generous at 42.86€ for every hour taught in the 2023 spring semester, one quickly realises that this is an obfuscation exercise more than anything. French national law in fact prescribes the level of pay per hour taught while explicitly acknowledging that the travail effectif is of 4.2 hours per hour taught for a TD. Once the travail effectif is considered the effective pay thus falls to 10.20€, considerably below the legally established minimum wage of 11.27€. To add insult to injury vacataires are often paid at an unspecified date months after the end of their teaching duties rather than monthly, a problem that was supposed to be resolved by law (n 2020 – 1674 – article 11) since September 2022.
These shortfalls are of course anything but a purely French phenomenon but rather symptomatic of the difficult standing of young researchers more broadly, particularly in the social sciences and humanities. While I thus wholeheartedly treasured my teaching experience, not least because I am extremely lucky to benefit from generous MSCA-DN funding for my Ph.D., the majority of Ph.D. students find themselves between a rock and a hard place in the face of such precarious working conditions. Moving towards a valorization of TA work upon which a significant part of the university system is arguably built, should be a shared struggle of all TAs and students who would benefit from the resulting increase in quality teaching.